<< All News
Tuesday, October 3, 2023 - 10:30 am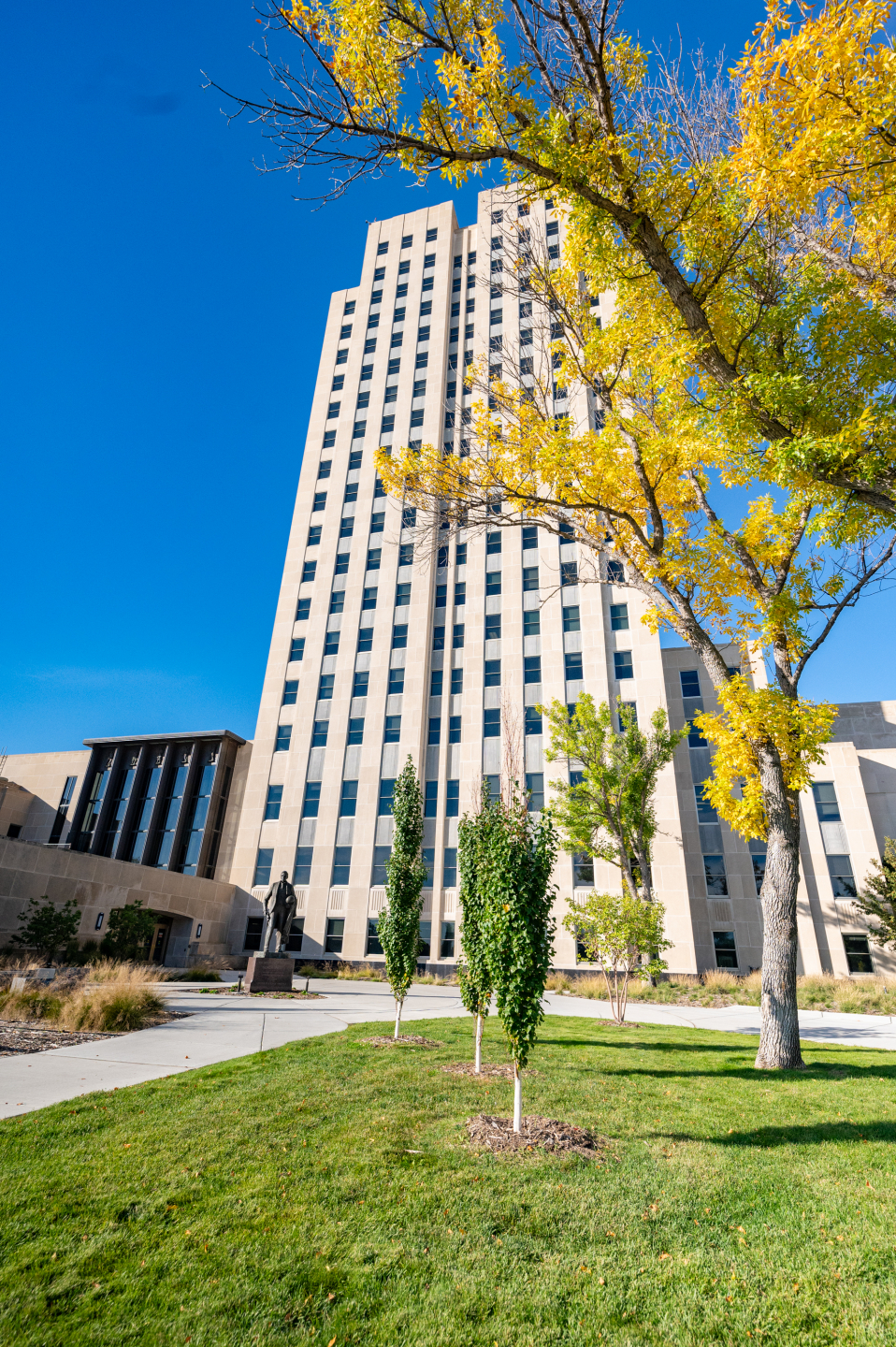 The North Dakota Office of Management and Budget (OMB) invites residents and visitors to the first-ever North Dakota State Capitol Grounds tour on Saturday, Oct. 7 from 1 – 2 p.m.
"We're excited to offer an opportunity for the public to learn more about our unique State Capitol grounds while taking in the beauty of the arboretum trail," said OMB Capitol Tour Guide Cindy Solberg. "The tour will combine a mix of nature, art and architecture, at a time when many of the trees on the grounds are displaying stunning fall colors."
The tour will focus on the history of the building and grounds, the Capitol monuments and the nature trail.
The tour will be approximately one mile and one hour. Scooters and wheelchairs are welcome. The public is asked to meet outside the south/visitor entrance to the Capitol at 600 East Boulevard Avenue, and may park in the visitor parking lot to the east.
<< All News