Medium
Welcome to the North Dakota State Capitol Complex
The North Dakota State Capitol entrances are now equipped with COVID-19 screening kiosks. All individuals be required to complete the screening via kiosk every time they enter the facility. For more information about this screening process view the COVID-19 screening instructions document, and watch the Highway Patrol instructional video.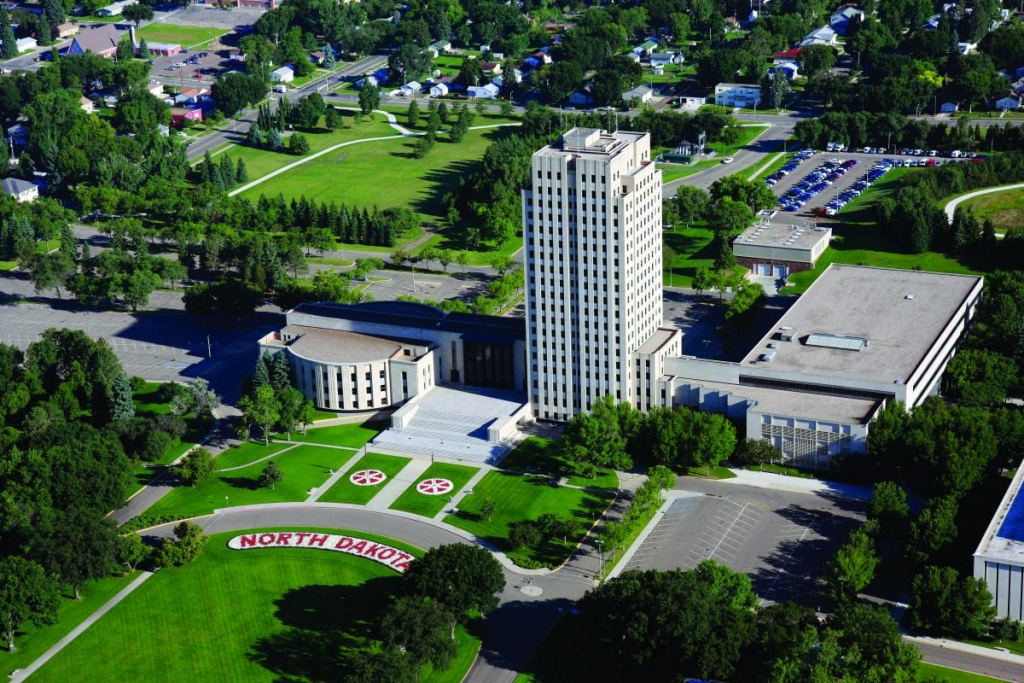 The 18th Floor will is closed to the public and capitol tours will remain suspended until further notice.
This entrance is handicap accessible as is the visitor parking lot to the East of this entrance. The metal detectors will remain at the south entrance, staffed by NDHP security during regular business hours. All entrances will be accessible by state employees with valid state-issued identification card keys.
Explore the campus!
Other Buildings on the Capitol Complex