<< All News
Wednesday, October 23, 2019 - 07:30 am
Construction will begin this week on the sidewalk located to the north of the North Dakota State Capitol Building. As a result, part of the sidewalk will be closed for a couple of days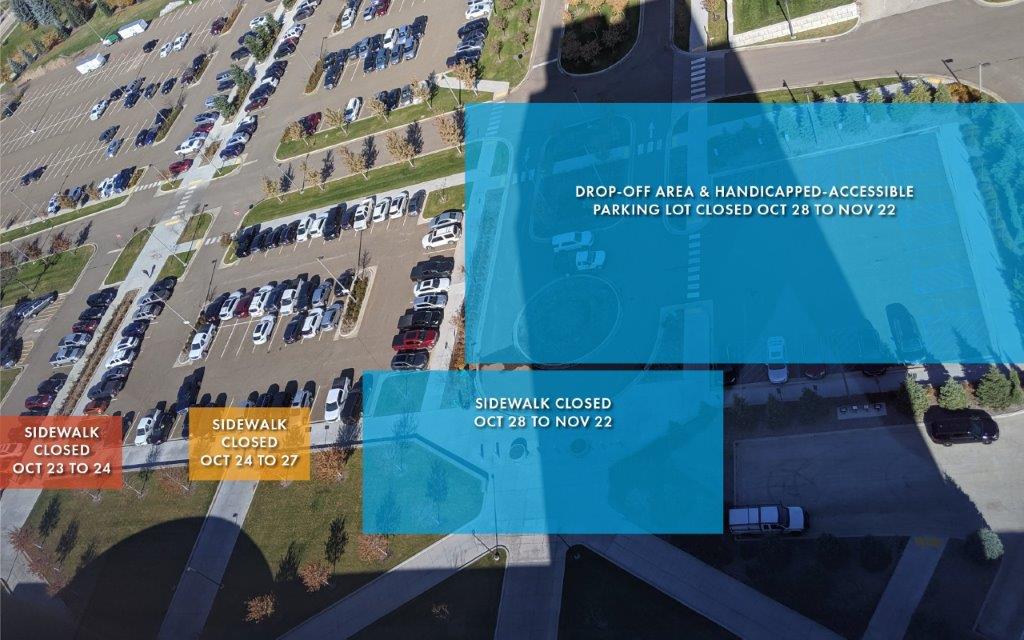 beginning tomorrow – Wednesday, October 23.

The remainder of the sidewalk (directly north of the entrance), the north drop-off area, and the north handicapped-accessible parking lot will be closed for a longer duration - from October 28 through November 22. Individuals who utilize that parking lot will be able to use the West Legislative parking lot. Additional handicapped-accessible parking spaces will be added to that lot for the duration of this project.

The purpose of this project is to improve drainage on the north side of the capitol.
<< All News